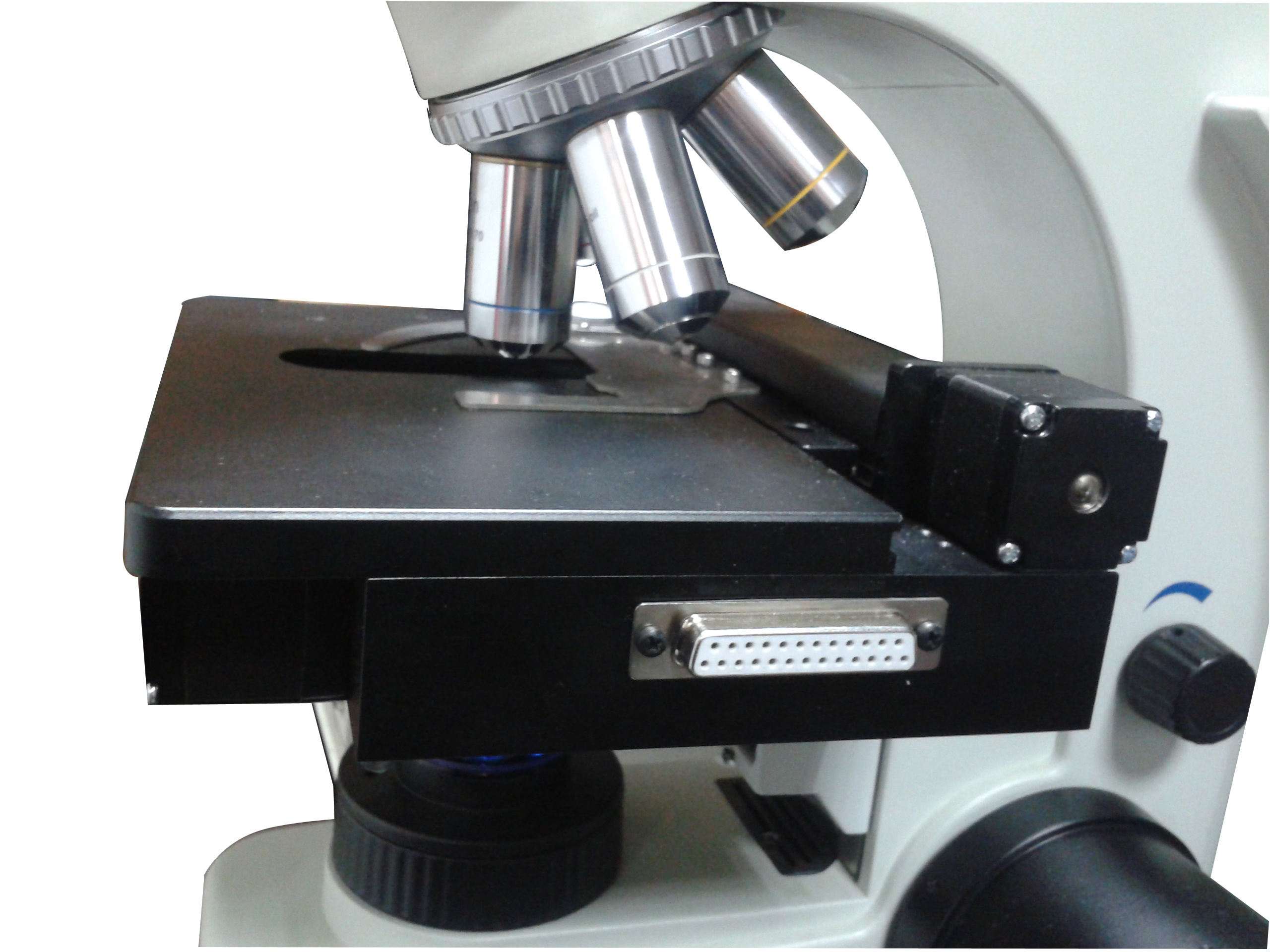 Motorized Stage
Suitable for most major brand microscopes.
Fine Special Screw, Stepping Motor, Limit Switch, RS-232C Adaptor. The characteristic of DMC and DFI series motorized stage of microscope as the following:
Stage for Upright and Invert Microscope
1.The outside looking is smart and popular, and the stage is elegant and beautiful design. The stage can be matched with some famous brand's microscope perfectly. While the DMC series motorized stage of microscope is easy to be interchange.
2. Computer software control: The computer software can control the stage in X/Y and Z direction by the controller. So it can realize the function of multi-view field auto-moving and auto focusing, as well as auto picture, auto return and auto control etc;
3. Joystick control: fully motorized stage moving and focusing can also be controlled by the joystick via the controller. In the future we will offer other control like the signal control and so on.
4. Hand-control: Beside motorized control our stage provide hand control knob which maintain the habit of hand control for some customer.
5. The max- edge setting: the both side of the stage, they has the max- edge setting which make sure the safety of sample.
Specification

Model

upright

Inverted

Stage Size

203×180×64mm

330x250x58mm

Moving Range

72×52mm

114x75mm

Screw Lead

2.438mm

2.438mm

Driving Mechanism

Step Motor1.8°

Step Motor 1.8°

Repeatability

±5um

±2.5μm

Minimum Step Size

0.1um

0.1um

XY-Orthogonal

<20"

<20"

Parallelism

1μm|25mm

1μm|25mm

Max Load

8KGS

2KGS

Limit Switch

X,Y, Axis

X,Y, Axis

Optional

Z Axis

Z Axis

Power

24V 0.6A

24V 0.6A

Suited Brand

XJS900,XJM900, XJP900,XJF900

KXD700

Suited Nikon Brand

TE200/2000

Suited Olympus Brand

IX51/71/81

Suited Zeiss Brand

AxioVert 40/200