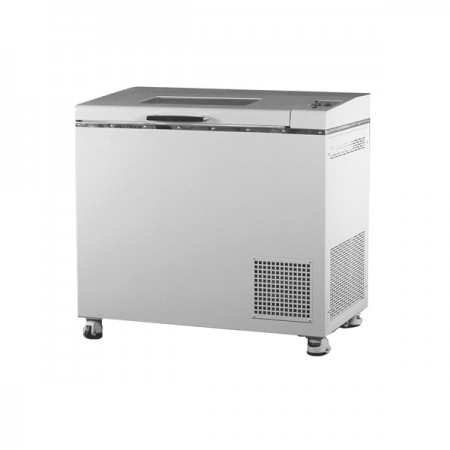 SHAKING INCUBATOR HORIZONTAL
Use
: This product is used as the general and basic laboratory equipment such as industrial and Biotechnology field
Features
- Accurate temperature controls by Digital PID controller.
- Accurate speed control and digital mark function made for user convenience.
- Circulation device in internal chamber have a little noise and keep overall temperature evenly.
- Overheat, over current prevention device for users and safety function to stop shaking device automatically when door open.
- Various holder and plate available according to users spec.
- Little noise designed structurally
Specification
Model NO

PH-SIH300R

PH-SIH300RF

Temp

Range

0 °C ~ 60 °C

Controller

Digital PID Controller

Accuracy

±0.2 °C at 37 °C

Size

Internal (W x D x H, mm)

890 x 640 x 400

External (W x D x H, mm)

1120 x 720 x 940

Safety

Electrical

Over temp limiter, ELB(Earth Leakage Breaker), Pause stop

Material

Internal

Stainless steel STS #304

External

Steel, Powder coating

Speed Range

20 ~300 rpm

Shaking Stroke

20mm Orbital Motion

Light System

None

FL 20W * 4ea

Refrigerator

1/3 HP

1/3 HP

Electric Requirements

220VAC. 50/60Hz
| | |
| --- | --- |
| Clamp Numbers | Plate Size (mm) |
| Plate Size(mm) | 810×560 |
| 100㎖ | 77ea |
| 250㎖ | 48ea |
| 500㎖ | 24~25ea |
| 1000㎖ | 20ea |
| 2000㎖ | 12ea |
| 3000㎖ | 11ea |
Max load (Kg)

Model

PH-SIH300R

PH-SIH300RF

Kg

80

80