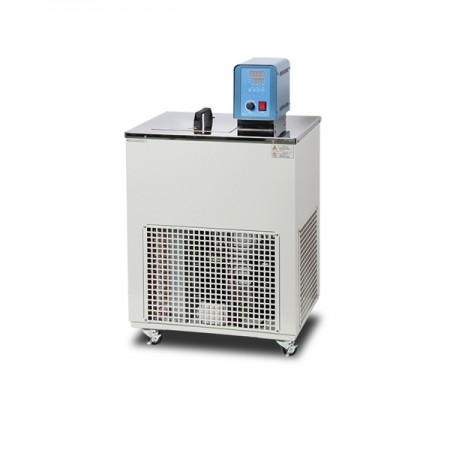 COOLING CIRCULATOR WATER BATH
Use : This product is used as the general and basic laboratory equipment such as industrial and Biotechnology field
Features
- The grounded circuit prevent a short circuit and over current of electricity.
- Overheat prevention sensor
- Urethane use for insulation and heat loss
- Time set function and constant temperature.
- Unique design multi rack separable (utility model)
- When oil use, -40c low temperature available.
- Equipped internal bottom for the safety of the user and protection of the unit.


Specification
Model NO

PH-CWBD13M

PH-CWBD20M

PH-CWBD30M

PH-

CWBD13G

PH-

CWBD20G

PH-

CWBD30G

Type

Digital

Range

-10℃~100℃

-30℃~100℃

Controller

PID 4 digit LED

Temp

Accuracy

±0.2°C

Size

Internal (W x D x H, mm)

340x210x180

400x290x200

450x300x230

340x210x180

400x290x200

450x300x230

Circurator Pump

Magnetic Drive, Max Flow 30L/min

Refrigerator

1/3HP

3/4HP

1/2HP

1HP

Safety

Over temp limiter.

Material

Internal

Stainless stee #304

External

Steel, Powder coating

Electric Requirements

220VAC 50 or 60Hz

Heater

1500W

2000W

3000W

1500W

2000W